Writers' Club
A group of creative writers meet for writing workshops, critique sessions and occasionally chocolate. We aim to take our writing to the next level, and have enjoyed success in writing competitions - locally, nationally and even international.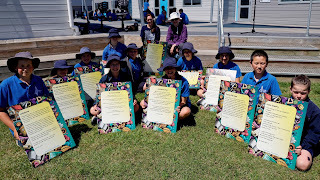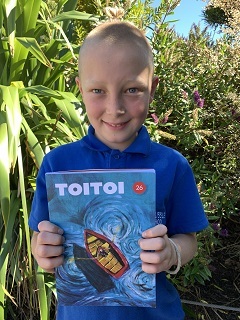 Many of our writers have had their work published online in literary journals and websites such as Poetry Box, The Anthropozine and fingers comma toes, and in print such as Toitoi. Some of our writers have even had their work published by Penguin Random House, in a poetry anthology by Paula Green. Click here to see more of what we have done.
Some Russley writers have been working on bird poems for Paula Green's latest challenge on Poetry Box. Paula has published some of her favourite including poems by Porou, Lachlan, Bryn, William and Elise.
The Kea by Porou, Year 4
As cheeky as a 4-year old stealing a doughnut
the Kea is a very intelligent bird
Squawking and cawing
a trickster with flaming orange underwings
gliding across the mountaintops
hail shattering across the sky
Preening its wings with care
it can steal your lunch!