Stationery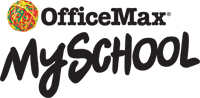 Te Parito Kōwhai Russley School has teamed up with OfficeMax MySchool to have Russley stationery lists available online at www.myschool.co.nz/russley.
We hope that the online ordering system will make ordering school stationery easy and efficient for Russley families.

Caregivers can now go online, search for Russley School, select their child's 2022 class stationery list and proceed to purchase.
Buying online through OfficeMax MySchool earns rewards for our school which we can redeem for educational supplies and equipment.
Benefits for parents and guardians:
Easy Online Shopping - avoid busy shopping malls by shopping online from the comfort of home. Order online at www.myschool.co.nz/russley OR freephone 0800 724 440.
Price-match Promise - find a lower price and OfficeMax will match it.
Free Delivery - for orders over $46. Orders can be combined for multiple children and multiple schools (eg. high schools). Choose delivery to home or work at a time that suits you.
Payment Options - OfficeMax has Laybuy* so you can pay in 6 weekly, interest-free instalments - and still get your order right away. Or you can pay by internet banking, credit card or debit card.
Courier Deadline – Monday 24th January is the deadline for parents to order online to ensure courier delivery to their chosen address before start of Term 1.
* Terms & Conditions apply, see myschool.co.nz for details.