Student Wellbeing
Covid-19 has had a significant impact on how we interact with others, go about our lives, our work, study, and many other aspects of our lives. We know that a combination of stress and uncertainty can have significant and wide-reaching impacts on people's wellbeing. The ways that people think, feel, and behave are likely to change over time – we all have good days and bad days. Listed below are some tools that may help you and your whānau to feel well and get through the difficult times.
How was school today?
Talking with your children about their day at school shows you are interested in what's going on in their lives and that you value school and education. Some kids are full of stories; it can be difficult to get two words out of others. Raising Children Network (Australia) offers guidance on why talking about school is important and advice on getting the conversation started.

Routines Support Resilience
Having a predictable routine can help children feel secure and confident to manage change. All Right? offers tips to get your child loving daily routines, including routine charts for kids of different ages, and advice on incentives.

Coping with worry about the current situation
It is perfectly normal to have anxious feelings and worries in the current Covid-19 pandemic. KidsHealth offers practical steps to help your children, family/whānau, and yourself cope with worry and anxiety about Covid-19.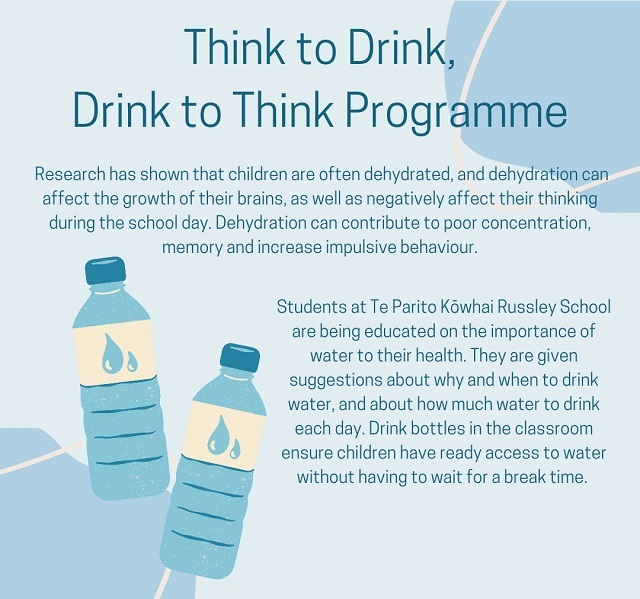 Attendance
Midway through the year, senior staff review each child's attendance patterns. It is noticeable that during the winter terms especially, some children's attendance has slipped well below what we consider acceptable.
Te Parito Kōwhai Russley School has an aspirational attendance rate of 95% and above. For a child to fully engage and participate in learning they must be present at school. High absenteeism has a direct impact on learning and motivation, and as a school we are concerned about some children's level of absenteeism.
The school is accountable to the Ministry of Education for the daily attendance of all children listed on the school register. Please work with us to raise your child's attendance.
Play Eat Learn
Our school operates under a Play, Eat Learn timetable and the morning schedule allows students two opportunities to eat - at 10am and 11.20am.
We continue to see improved focus from students during class learning times. Continue to pack healthy lunches that provide complex carbohydrate foods for carb break at 10am and then again at 1.20pm.
If packing all food in the one lunchbox, label the carb break and lunch break packages separately. Encourage your child to help with the school food preparation. Talk with your child about healthy food choices and how to manage their food breaks.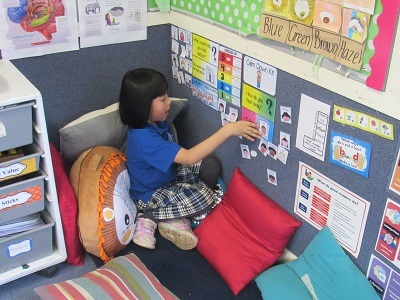 Calm Down Spaces
All classes have calm down spaces. These spaces provide a safe and secure spot that students can go into to use the Zones of Regulation tools they have been given to help them regulate their emotions. All students have been taught belly breathing and practice it on a regular basis. The more they practice it, the easier it is for them to use when they are feeling stressed. Click here for further information.
Clam down spaces have cushions, colouring-in sheets, stress balls, books, oil timers and other objects the students can use. There are also pictures to help them recognise and name their feelings.
Calm down spaces can work really well in the home too. Your child could find a cosy spot in their room and with your help put together some tools that they can use to help them calm. There are many good ideas for calming tools on the Sparklers website