Coping With Trauma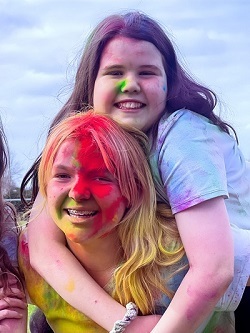 The Ministry of Education continues to update us with trauma information to support our school community. The trauma helpline remains open, free text or call 1737 any time for support from a trained counsellor.
The Ministry of Health and 1737 have created resources which give advice for those experiencing mental distress, including how to help and support children, and help with grief. Click here to read more.
Coping With Earthquakes
Many children will experience symptoms of psychological distress after an earthquake and aftershocks. This is part of a normal and healthy stress response to such a traumatic event.
Possible psychological reactions to an earthquake: This was advice published after the initial earthquake relating to possible anxiety symptoms that children and adults experienced. It gives suggestions for coping strategies.
Dealing with stress symptoms in children: This is a list of symptoms that your child might experience, together with ideas about what you might do to help.
The following articles have been published by the Ministry of Education and contain information and helpful tips for teachers and parents supporting children after an earthquake.