Newsletter for International Families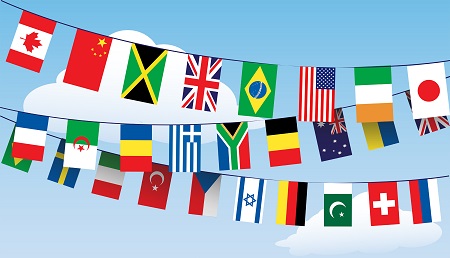 Click on 'Select Language' box to the right of screen to select your language.
ESOL Shared lunch - Wednesday 13 June.  There will be an ESOL presentation at 11.45am followed by a shared lunch at 12.30pm.
Reports - Reporting will be based on a curriculum level and no longer referred to as National Standards.  Students at Russley work at Levels 1 - 4 (with extension across the levels or above level 4 provided when required).  ESOL reports contain speaking and listening will be going out with the curriculum reports.  Students talk about their report at student-led conferences which are on Wednesday 27 June (classes end 12.30pm) 1pm - 7pm and Tuesday 3 July 3.15pm - 6pm.  Bookings for interviews will open 11 June 9am https://www.schoolinterviews.co.nz/ code 6be7a
Classroom Parent Representatives - Classes now have a parent representative who will make connections with all parents in that particular room.  This is a way for parents to liaise with each other and offer opportunities to communicate and connect.  Teachers will have different expectations/jobs for their class representatives, depending on the teacher's needs.
If parents/caregivers have any comments or suggestions please email feedback@russley.school.nz
Mathletics/Khan Academy - Mathletics is not just a home tool for learning, teachers are using the programme to hone in on specific gaps/needs of students.  Khan Academy has good instructional videos for students to follow.  https://www.khanacademy.org/
Click here to view our ESOL page
COMING UP
Tues 26 June

CLASSES END 12.30PM for NZEI union meeting

Wed 27 June
CLASSES END 12.30PM


Student-led interviews 1pm - 7.00pm



Tues 3 July

Student -led interviews 3.15pm - 6.00pm

Fri 6 July
Sausage sizzle $2
Term ends 3pm